HOTELS prebooked for the SLE Conference in Bucharest
All the hotels on the list below have rooms available for the entire duration of the conference.
However, due to the war in Ukraine, you are recommended to make reservations as soon as possible, as the influx of refugees in August is unknown.
All these hotels (except Trianon) offer a special price if you use the code SLE2022. Please do not use Booking.com, but contact the hotel using the links provided.
The local organizers also recommend Airbnb; it is considerably cheaper than regular hotels.
We are listing below (in order of increasing distance) some hotels which are ideally located in the very heart of the city, close to the conference venue.
---
1. Siqua Hotel (closest to venue, 400m by foot)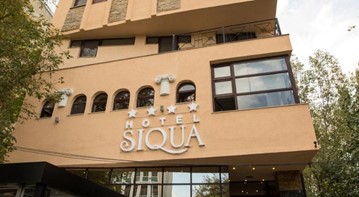 ---
2. Hotel Venezia (550m)
website: http://www.hotelvenezia.ro/ro/

special price for SLE conference (with the % Promo Code SLE); reservations via a direct link from 15 April 2022 until 31 May 2022

the entire hotel is prebooked for the SLE conference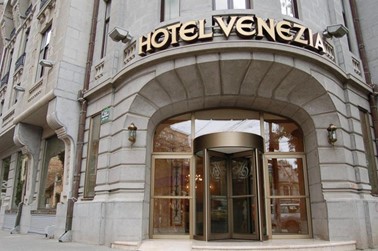 ---
3. Trianon Hotel (800m)
---
4. Hotel Central, Trademark Collection by Wyndham (1km)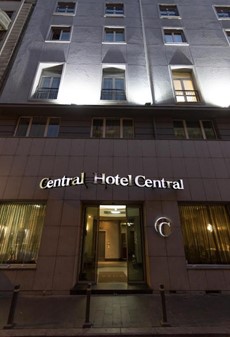 ---
5. Bucur Accommodation (1.7km)
---
6. NF Palace Old City Bucharest (1.9km)
website: http://nf-palace-old-city.bucharest-hotels.org/en/

special price for SLE conference by using the code SLE2022; reservations at Flavius Nedelea (the owner): flavius.nedelea@yahoo.ro; 0040755884889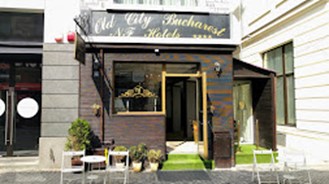 ---
7. Le Boutique Hotel Moxa 4* (2.2km)
website: https://hotelmoxa.com/

special price for SLE conference by using the code SLE2022; reservations at sales@hotelmoxa.com;
very good prices negotiated by the Romanian Academy (50€/night Single room, 60€/night Double room, 60€ Single room Deluxe, 70€ Double room Deluxe) with breakfast and access to the fitness centre and sauna.
private transfer from the airport can be arranged for 27 euros/way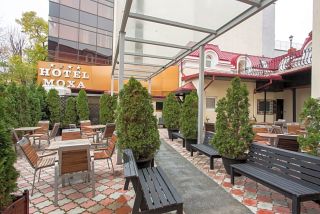 ---
8. Hotel Ambasador (2km)